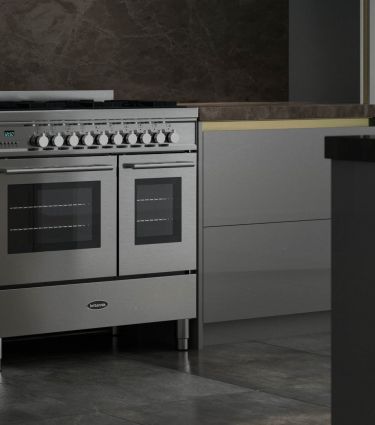 Support
Committed to Customer Care
When you buy a Britannia, you're buying much more than a kitchen appliance. You're investing in a service and after sales commitment that is second to none. Our service and our standards are consistently high, so we never outsource our aftercare to third parties. Instead, we employ our own customer service team and specialist engineers who undertake regular training to ensure you receive the best possible service.
Britannia Life
An exclusive club from Britannia
Benefit from a complimentary first-class service experience including delivery, installation, one-to-one product demonstration and removal of your old appliance.
Repairs
Rarely do we hear of any problems with a Britannia, however if you do experience an issue our knowledgeable and friendly Service team have many years of experience dealing with fault diagnosis enquiries.
Service Health Checks
A health check is essential to ensure your Britannia range cooker is running safely and efficiently.
Spare Parts
Genuine Britannia spare parts and accessories are available to order for all our range cookers, hoods, refrigeration and built-in appliances.
Register Your Britannia Appliance
- Allows us to contact you in the event of an important product update
- Keep in touch with news
- Be the first to know of any safety recalls
- Improves your after sales service
- For peace of mind be sure to register all your appliances - new and old