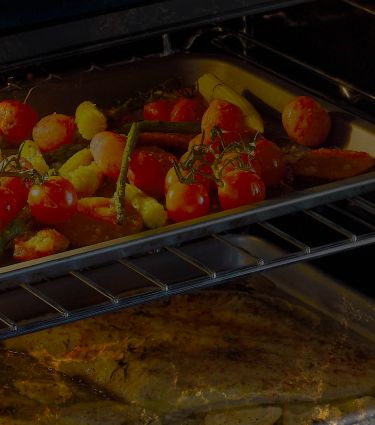 FAQ
Yes, once you have picked which model you would like to order, simply advise your dealer. We will make the necessary conversion prior to delivery.
All our ovens are electric, with the main ovens being fan assisted. We provide a choice of gas or electric hotplates.
We have dealers throughout the country who are carefully selected and thoroughly trained by our specialist staff. As we do not sell directly to the public, you will be able to purchase from one of these Britannia Approved Dealers. Most importantly, they will be local to you and able to offer friendly help, advice and assistance on any matter prior, during or after your purchase.
All spare parts can be ordered from the Britannia Spares Department, who can be contacted on 0344 463 9705 (option 1). Spare parts can be purchased by debit or credit card and despatched directly to you.
We have our own delivery and installation team, who ensure that Britannia cookers get the care they deserve, all the way from our warehouse to your kitchen. For further details, please contact our Home Delivery Department on 0344 463 9705 (option 2).
You can view our range cooker instruction manual or we can send you an instruction manual for any model - simply advise whether the cooker is all electric or dual fuel. Please call our Service Department on 0344 463 9705 (option 1).
All Britannia range cookers are guaranteed as standard for TWO years. For more details view our 2 year guarantee page.
You can register your warranty with Register My Appliance initiative. Register your appliance now, for an improved aftersales service experience and important product updates. You can find out more about this initiative here.
Register Your Britannia Appliance
- Allows us to contact you in the event of an important product update
- Keep in touch with news
- Be the first to know of any safety recalls
- Improves your after sales service
- For peace of mind be sure to register all your appliances - new and old

Can't Find What You're Looking For?
Get in touch with one of our 130 friendly staff on hand at our UK-based Customer Care Centre