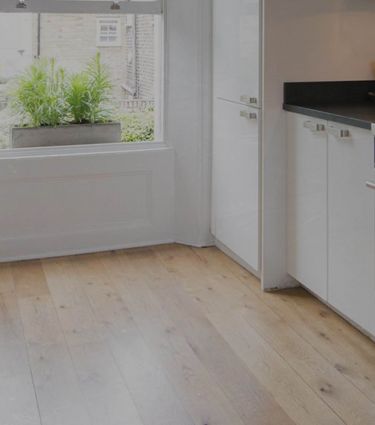 Buying a Britannia
A Britannia range cooker will bring new levels of cooking capability and flexibility to your kitchen. But before you choose a model there are a few things you'll need to consider: cooker dimensions, fuel source, colour and style, for example. A range cooker provides your kitchen with a statement centrepiece. So, if you planning a new kitchen, then we suggest the cooker be the starting point of your design.
If you're replacing an existing appliance and are not looking to change your kitchen cabinets, a Britannia range cooker can still fit your needs but you'll need to make sure it fits your space first. Whether your existing kitchen is contemporary or traditional, a Britannia range will add a touch of timeless style. Our models are available in a variety of sizes, styles and colours, so you're sure to find the one for you.
At Britannia, we know that the small details can make the biggest difference. Our ranges are designed for everyday cooking, so they're packed with up-to-the-minute features designed to make your life easier.
Grill compartments

One of the main considerations will be whether you want a separate grill compartment. All Britannia ovens feature a grill element, so you can grill in one oven while you cook something else in the other oven. Britannia XG range cookers (available for 100cm and 110cm Delphi, Fleet, and Q Line range cookers) feature a separate grill compartment.
Also, if you have a range cooker with a Chef Top, then everything that you usually grill can also be prepared on the Chef Top.
Oven Functions

A Britannia comes with a wide range of oven functions such as fan assisted grilling, bottom element only, true fan and defrost.

When using "fan assisted grilling", the fan will circulate the air reducing the need to turn and baste the food. This function is ideal for sausages, mixed grills, lamb chops or chicken portions.

The "bottom element only" function is ideal for stews and casseroles at a low temperature, and for cooking sweet and savoury flans at high temperature.

The "true fan function" ensures that the temperature is the same throughout the oven. You can, therefore, batch bake biscuits, fairy cakes or savoury canapés.

A "defrost" function is for safe defrosting of small items such as fish or poultry pieces and is ideal for the gentle thawing of cream cakes and desserts.
Fast pre-heat systems and programmers.

Other useful cooking features are fast pre-heat systems and programmers. Britannia's Quickstart feature brings the temperature of the oven to 200ºC in just six minutes. Ideal when you are in a rush! An electronic programmer allows you to program your oven to start and/or finish.
Energy Efficiency

All Britannia ovens are A rated. Energy efficiency is rated from A to G with A being the most energy efficient and, therefore, the most environmentally friendly class. 
Cleaning Features

Features to help keep your oven clean are also to be considered. Britannia's Delphi and Fleet range cookers come with stay-clean liners for the roof, back and sides of the ovens. Stay-clean liners help keep your oven like new. Simply heat the oven to maximum temperature for 45 minutes from time to time. The separate grill compartments of Britannia XG range cookers feature a stay-clean roof liner.

All Britannia range cookers feature individual pan supports (which are easier to clean under the tap) and spillage wells (so that you don't need to clean the whole hob when something boils over). To facilitate cleaning, all Britannia oven doors and inner glass panels are removable.
Safety Features

Important safety features include flame failure devices, fascia cooling fans, oven lights and triple glazed doors. Flame failure devices shut off the gas supply to a gas burner if the flame is accidentally extinguished. All Britannia gas burners feature flame failure devices. All Britannia range cookers also feature a thermostatically controlled fan to prevent the fascia from overheating and all oven doors are triple-glazed to prevent the doors from overheating. It sounds obvious that an oven should have an oven light to allow good visibility but, unlike all Britannia ovens, not all range cookers feature oven lights!